Branding + Logos

Let's Get Started

I create one-off Logos, Illustrations, and Branding Sets for fellow dreamers like myself. If you are in need of somethng else like a new business card design or some beautiful packaging for your brand then I've got you covered too. Let's create something for you and your business.


1) Send me an email -
with all those wonderful concepts and ideas going on in your mind -
caitlin@thesewnseed.com

2) Invoice sent - once I have an idea of the general design we'll discuss the all important booking slot, design brief and deposit payment.

3) Design Briefing - the fun stuff. I will send you a brief to fill out and maybe ask a few more questions once it's sent back to me just to be sure we're on the same page and then drafting will begin.

4) Design Drafting - Up to 5 draft revisions as long as they are within the direction of the original design brief - additional and substantial changes outside of the original briefing concept will incur an extra charge at your own discretion.

5) Delivery Day - a beautiful new logo, branding piece or illustration delivered to your inbox with all the trimmings. All necessary file sizes will be supplied along with black and white copies (if possible) and transparent background if necessary.


LET'S GET STARTED TODAY - MAKE AN ENQUIRY HERE
Please be aware that when you contact me with your requests and enquiries, that you only have a secured spot once deposit payment has been received.

If you are making a partial payment (deposit), the remainder of your payment will be required before the exchange of any final files or personalised products.
All booking deposits secure your spot into my schedule and are non-refundable once the design drafting has begun.
If you have any further enquiries regarding deposits and bookings don't hesitate to
contact me.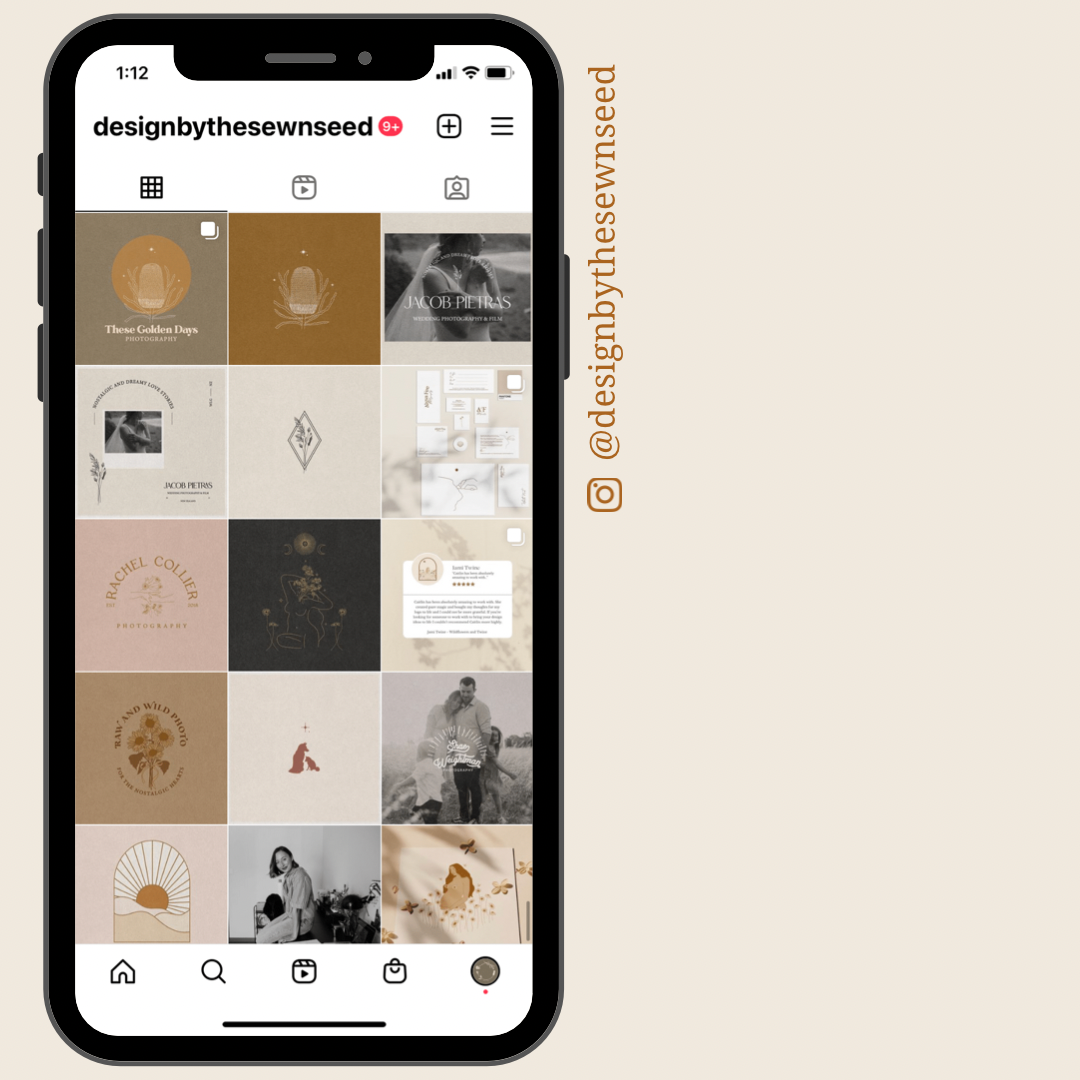 LOGOS + WEBSITE HEADERS
For the dreamer that's ready to take the leap or the veteran that's in need of an update.
Estimated TAT 2-4 weeks from when drafting commences.

Custom Logo from $525.
What you get:
Up to 5 Draft Revisions
Custom Sizing and File Formats
Custom Colour Scheme and Colour Codes
Font Names supplied
Custom Business Logo
Custom Illustration from Logo (if applicable)
Logo Variations supplied
1x Complimentary Website Header or Facebook Cover
All sent to your Email
For those serious about business that want a cohesive and stand out style.
Estimated TAT 4-6 weeks from when drafting commences.

INTRO BRANDING PACKAGE from $795
What you get:
Up to 5 Draft Revisions
Custom Sizing and File Formats
Custom Colour Scheme and Colour Codes
Font Names supplied
Custom Business Logo
Custom Illustration from Logo (if applicable)
Logo Variations supplied
1x Website Header or Facebook Cover
Front/back Business Card Design
5x Instagram Highlight Covers
All sent to your Email
What you get:
Up to 5 Draft Revisions
Custom Sizing and File Formats
Custom Colour Scheme and Colour Codes
Font Names supplied
Custom Business Logo
Custom Illustration from Logo (if applicable)
Logo Variations supplied
1x Website Header or Facebook Cover
Front/back Business Card Design
Front/back Thank you Card Design
5x Instagram Highlight Covers
Two Matching Web Illustrations
All sent to your Email
ENQUIRE ABOUT CUSTOM FULL BRANDING PACKAGE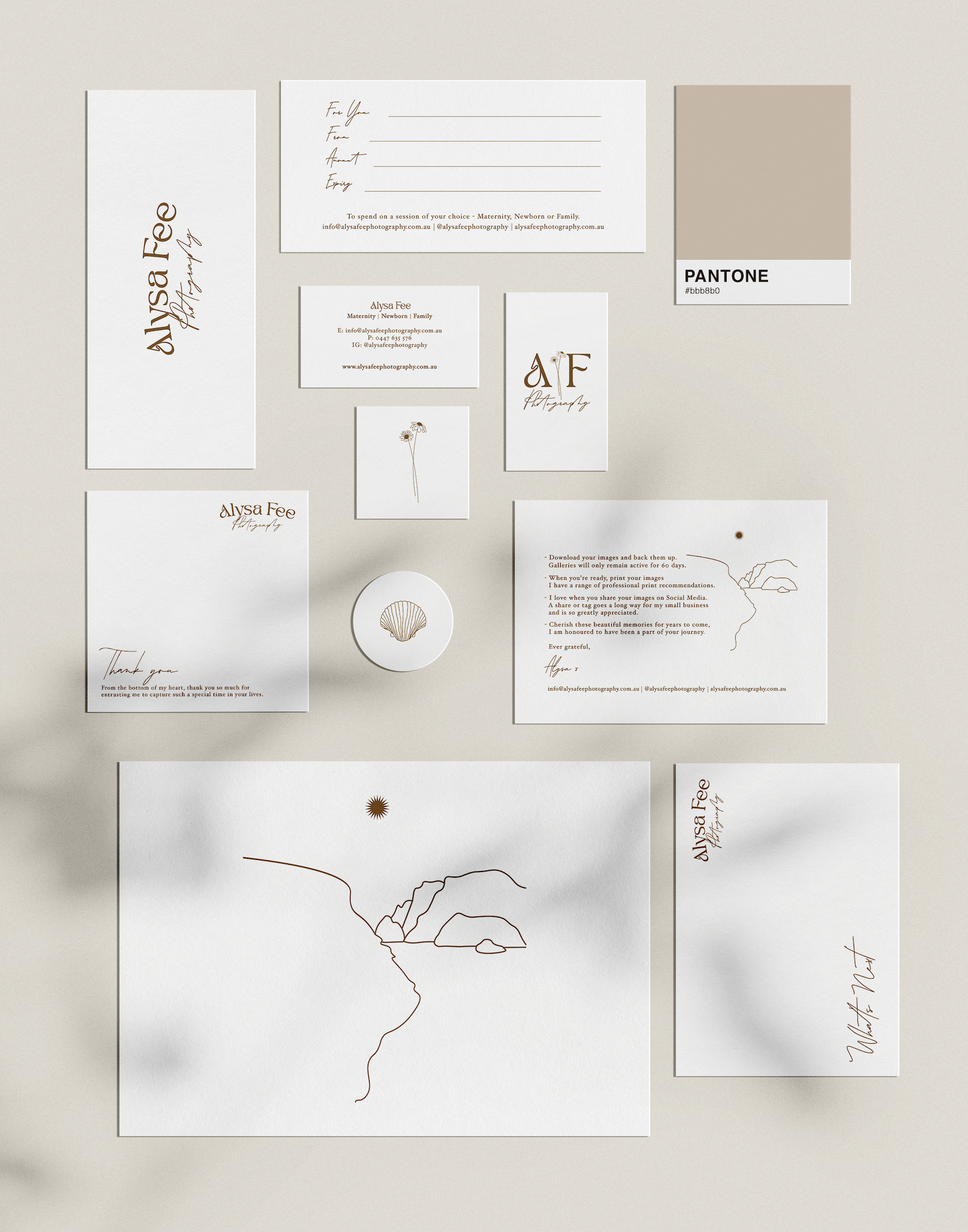 INDIVIDUAL BITS + PIECES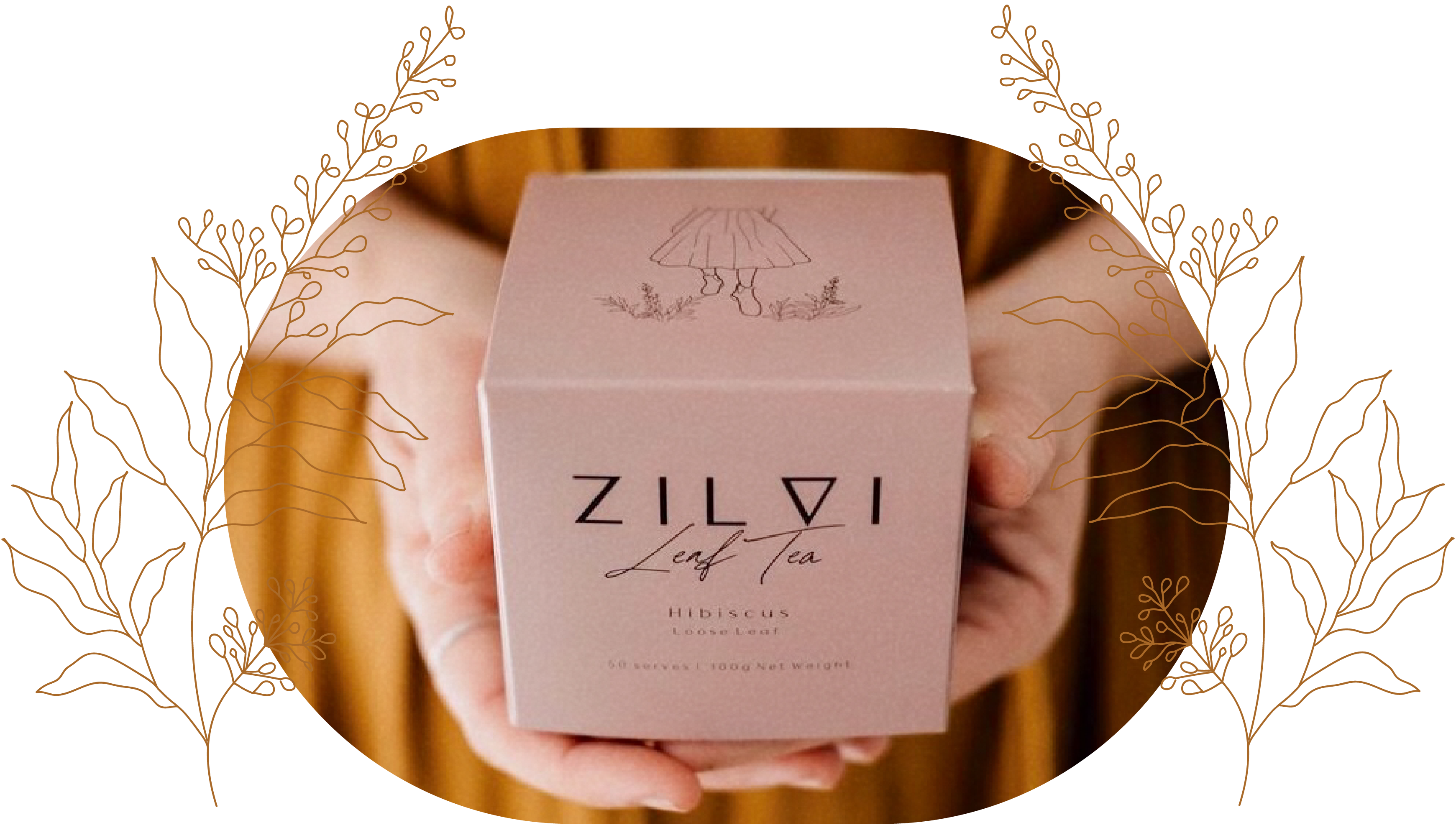 Front/Back Business Card Design from $70
Front/Back Gift Voucher Design from $70
Front/Back Thank You Card Design from $70
Package Branding Design from $200
Tissue Paper Design from $120
Email Signature from $75
Digital Illustrations from $150
Business Sticker Design from $50
Website Header or Facebook Cover from $70
Instagram Story Covers from $35 each (minimum purchase 5x)