Let's Create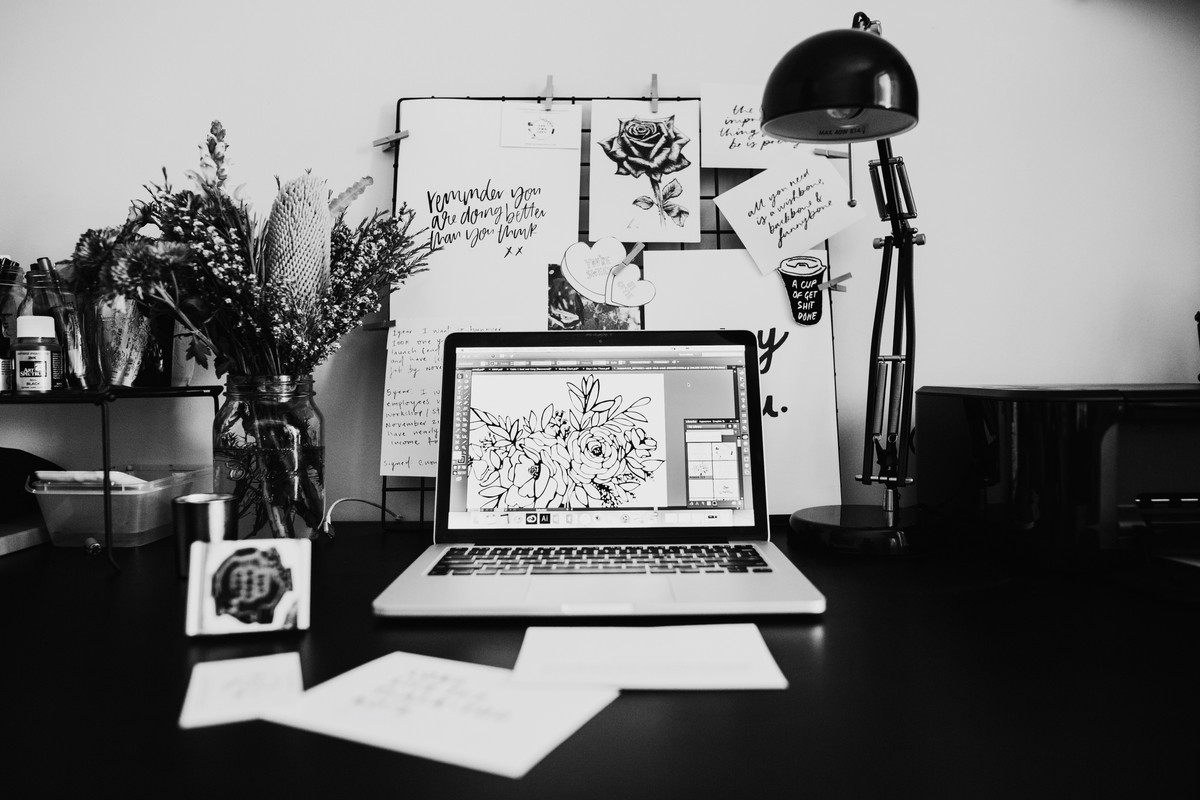 Embroidery, Lettering + Illustrations


I create custom designs for personal, promotional or commercial use. Any custom designs or products will never be sold onwards to any other purchaser, your creation will be made just for you and your own responsible use.

Please note that I cannot take someone elses artwork you have found on Pinterest or otherwise and copy it exact for you. I also will not embroider any saved screenshots of someone elses work onto a product without their legitimate permission - thank you for your respect and understanding.

Everything is hand illustrated by me and one-off so you will be the only person with your unique Sewn Seed Custom Piece. Shipping and freight costs are not included in the below pricing.




Bookings + Deposits

Please be aware that when you contact me with your requests and enquiries, that you only have a secured spot once deposit payment has been received. If you are making a partial payment (deposit), the remainder of your payment will be required before the exchange of any final files or personalised products.

Deposits are only refundable upon cancellation of your order with a minimum of 4 weeks notice to your due date. By paying your deposit or invoice in full you are accepting your booking into my schedule.


If you have not paid at least the partial payment within 48hrs of the invoice being sent, I will first send you a reminder and then follow up with a cancellation of your order and leave it open for the next enquirer.


All cancellations made with less than 4 weeks notice will not be entitled to a deposit refund. Please understand that I can only take on a limited amount of custom work each month and by booking into my schedule you are allocated a time slot above anyone else to complete your special requests.


If you have any further enquiries regarding deposits and bookings don't hesitate to contact me.


Embroidered/Illustrated Goods pricing:

All prices are inclusive of a personal drafting session held with you, custom illustration(s), digitising and vectorising any embroidery ready file, manufacturer set-up costs, getting your custom work onto your selected garment, manufacturer freight costs and wrapping/packaging (basically everything besides the postage cost to get your custom goods to you).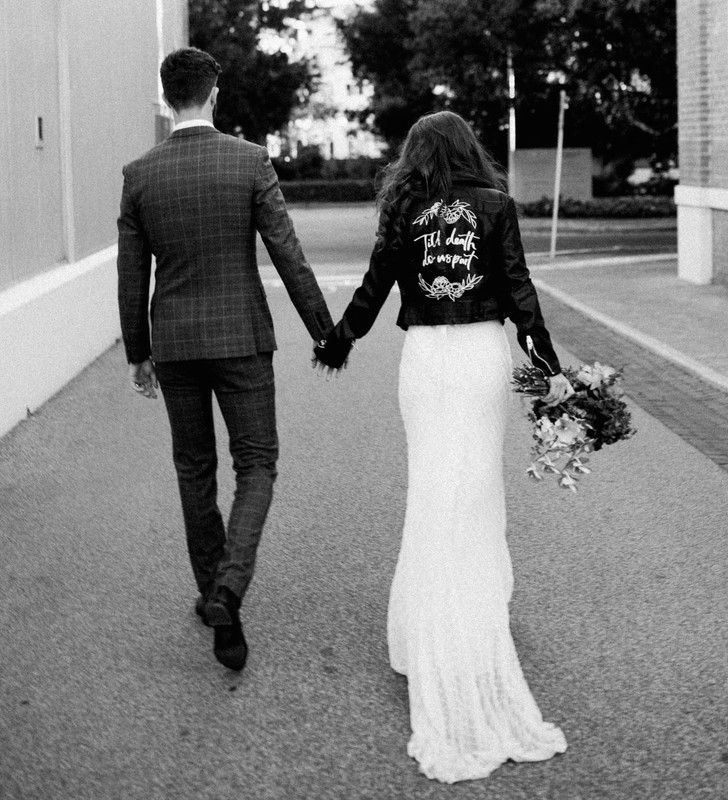 Custom Embroidered Adult T-shirts from $115

Custom Embroidered Toddler/Child T-shirts from $85
Custom Embroidered Cases/Pouches from $70

Custom Embroidered (150gsm) Linen Tote Bags from $75

Custom Embroidered Home Banners from $150
Custom Embroidery On Your Own Supplied Jacket from $285
Custom Illustrated/Hand Painted Jackets On Your Own Supplied Jacket from $225
Hand lettering + Illustrations pricing:
These can be sent to you as either digital or physical copies or both. Custom lettering and Illustrations are perfect for around the home and can even add that personal and unique touch to your business branding.

A5 sized or smaller from $60

A4 sized from $80

A3 sized from $105

A2 or A1 sized from $180
Board Art Pricing (Art/Design Only):

Please note that at this stage I do not supply the boards, pricing is for the board art only. The art is hand drawn and made with high quality liquid chalk then sealed with a protective coat for a semi-permanent finish (glass and perspex may not be able to be sealed). The artwork that is sealed will not be effected when smeared or handled but I still do not recommend leaving in harsh weather conditions.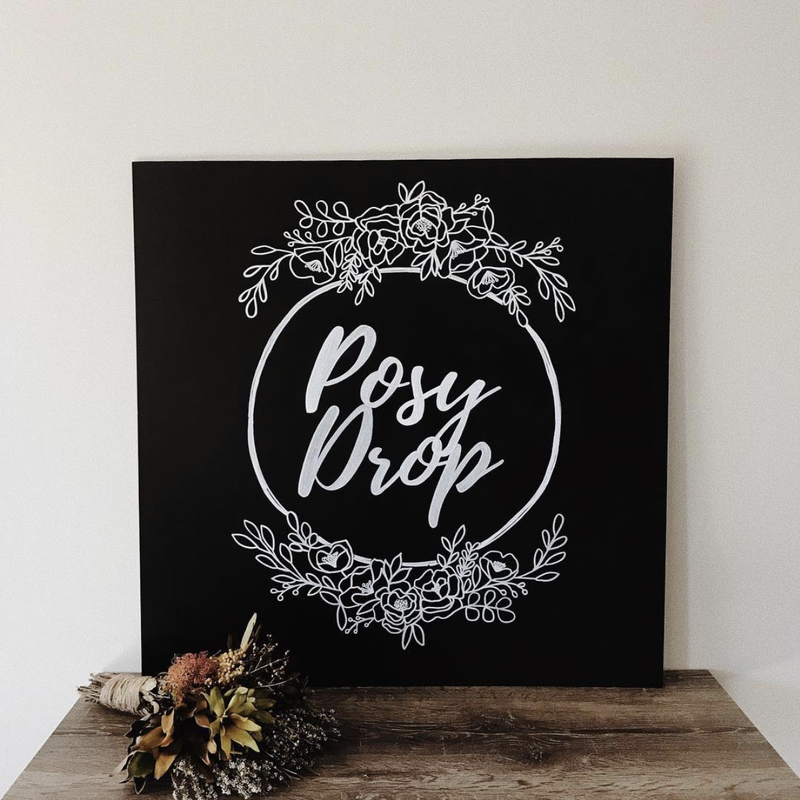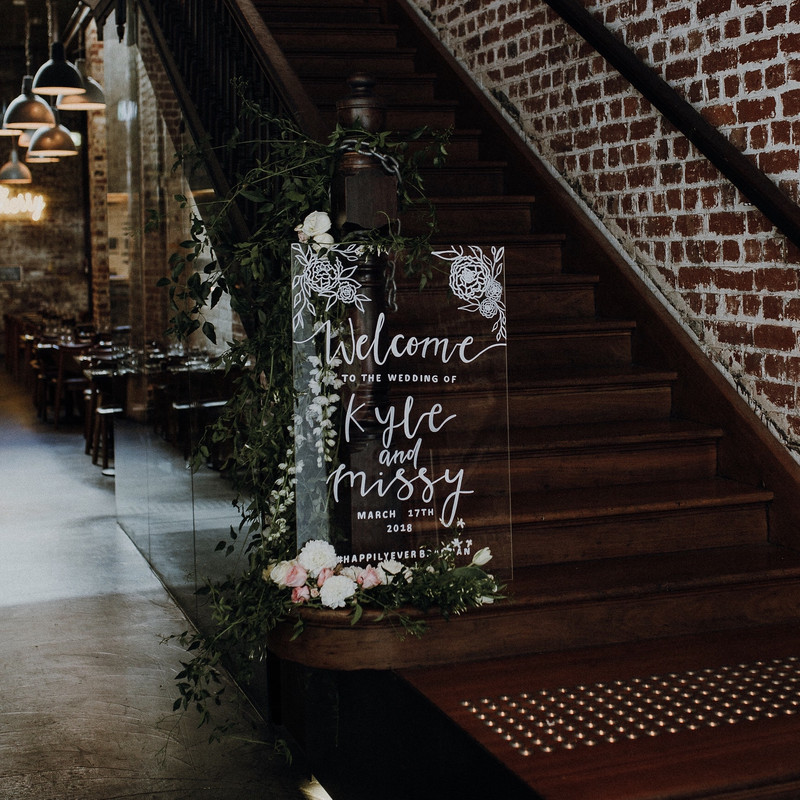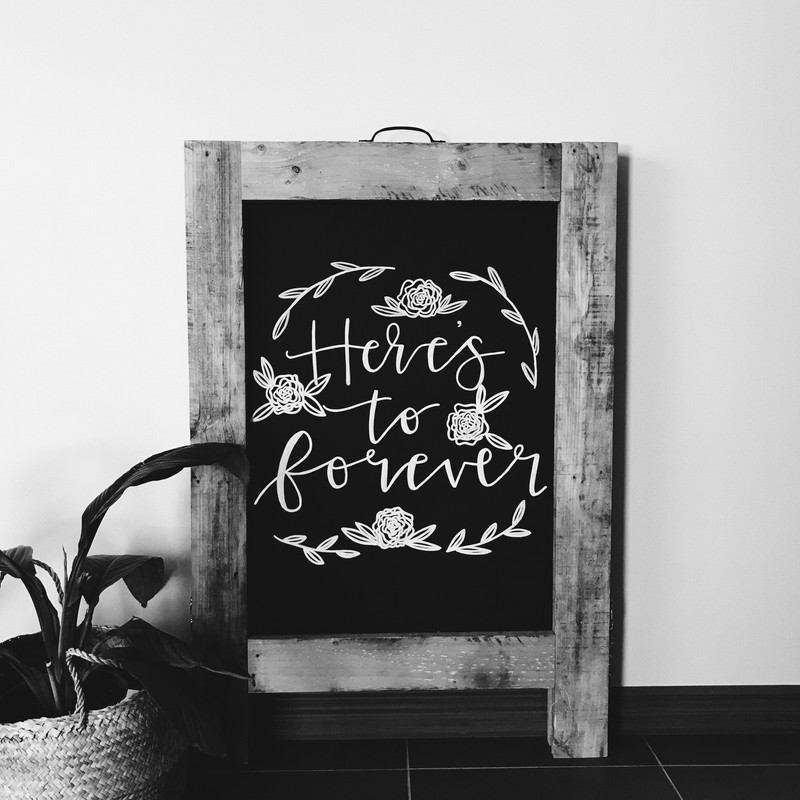 A6 sized or smaller from $50 each side

A5 Sized or smaller than A4 from $85 each side

A4 Sized or smaller than A3 $95 each side

A3 Sized or smaller than A2/A1 $120 each side

A2 and A1 Sized from $150 each side
For large scale or commercial use chalk art please contact me with your enquiries
Custom Invite Sets
It's not everyday that your friends and family will receive an invitation to your wedding, milestone birthday or baby shower.
Make them feel extra special by sending out bespoke and custom invites. This option is perfect for those wanting uniquely authentic paper details, with a personal touch. The designs are curated especially for you and with you - a true reflection of your special day what ever it may be (matching signage and stationary can be arranged).
Please note** There may be a variation in costs based on the different complexities of individual projects, materials used and quantities required. There is also a minimum order of 20x custom Invitations for any occasion.
For Birthdays, Baby Showers and all other Celebrations:
These occasions usually only require a single piece invitation, I generally create a single page A5 sized invite at around $8.00 per piece (pricing depends on your custom choice of paper details). This includes, but is not limited to:
Main invite A5 sized
Plain white and blank A5 envelopes
This price is inclusive of me holding a drafting session with you, hand painting, digitising, printing, cutting and supplying plain white envelopes for each invite.




For Weddings:

I usually do a 4 piece invitation set at around $12.50 per individual set (pricing depends on your custom choice of paper details). These sets include, but are not limited to:
Main invite A5 sized

Map and places to stay A5 sized

An A6 RSVP card

An extra A6 card of your choice - most people do wishing well poems, dress code, reception info or use them as save the dates.
Plain white and blank A5 envelopes
This price is inclusive of me holding a drafting session with you, hand painting, digitising, printing, cutting and individually tying each custom set with rustic string and supplying plain white envelopes for each set.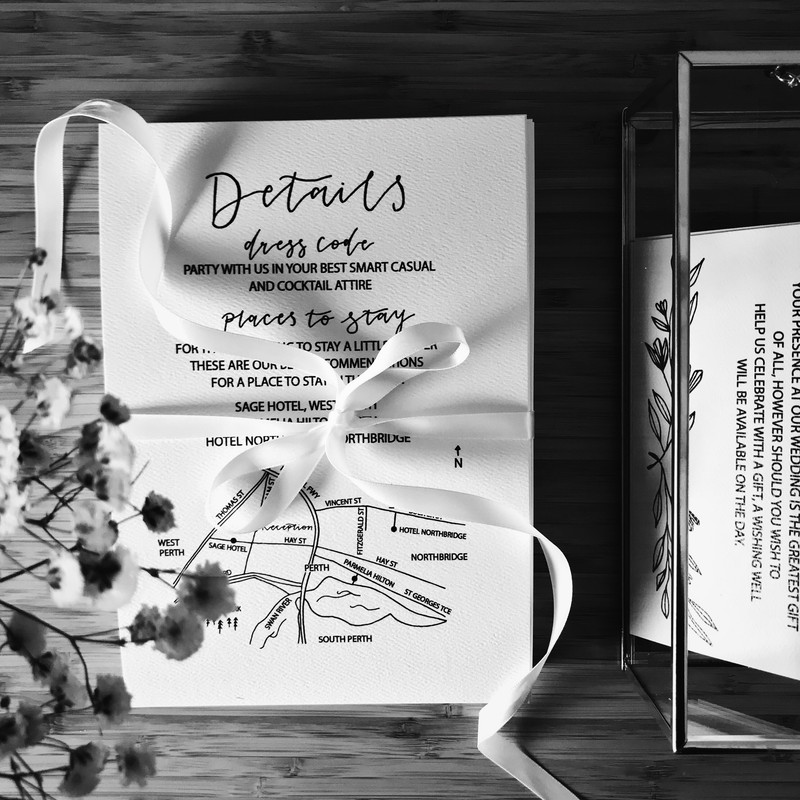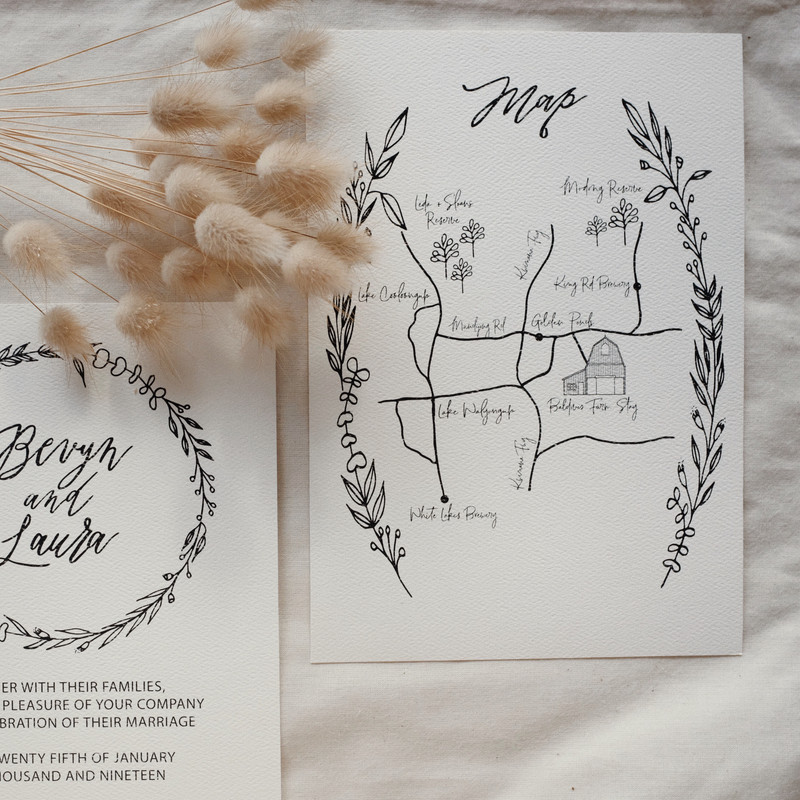 Feel free to start sending me through your ideas and deadlines and I will send you through my availability and a quote price with a list of things I need from you to get the ball rolling.
Wedding + Event Stationary
Handwritten and Personalised Favours from $2.50 per piece (price is for writing only)

Printed Personalised Thank you notes from $4.50 per piece
Printed Personalised Menus from $12.00 per piece
Printed Personalised Seating Lists from $12.00 per piece
Cake Topper and Wooden Etching design from $45.00 per piece (price is for digital design only)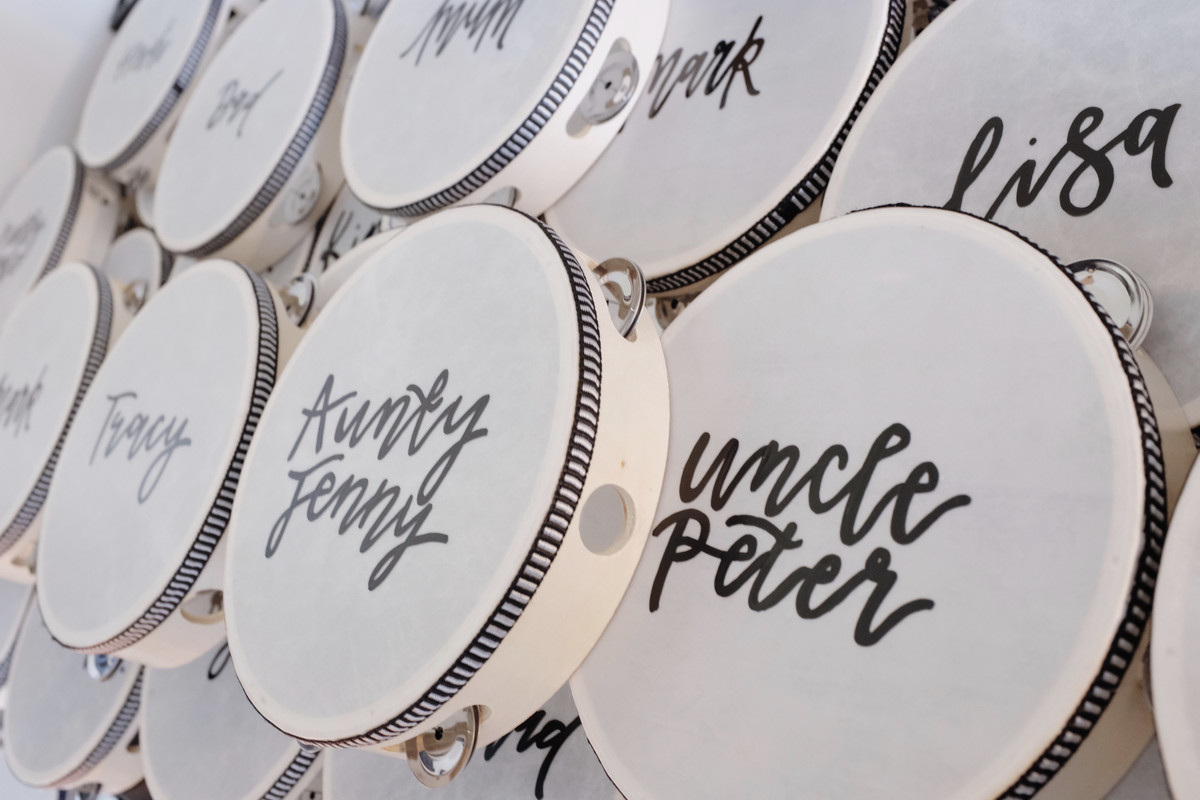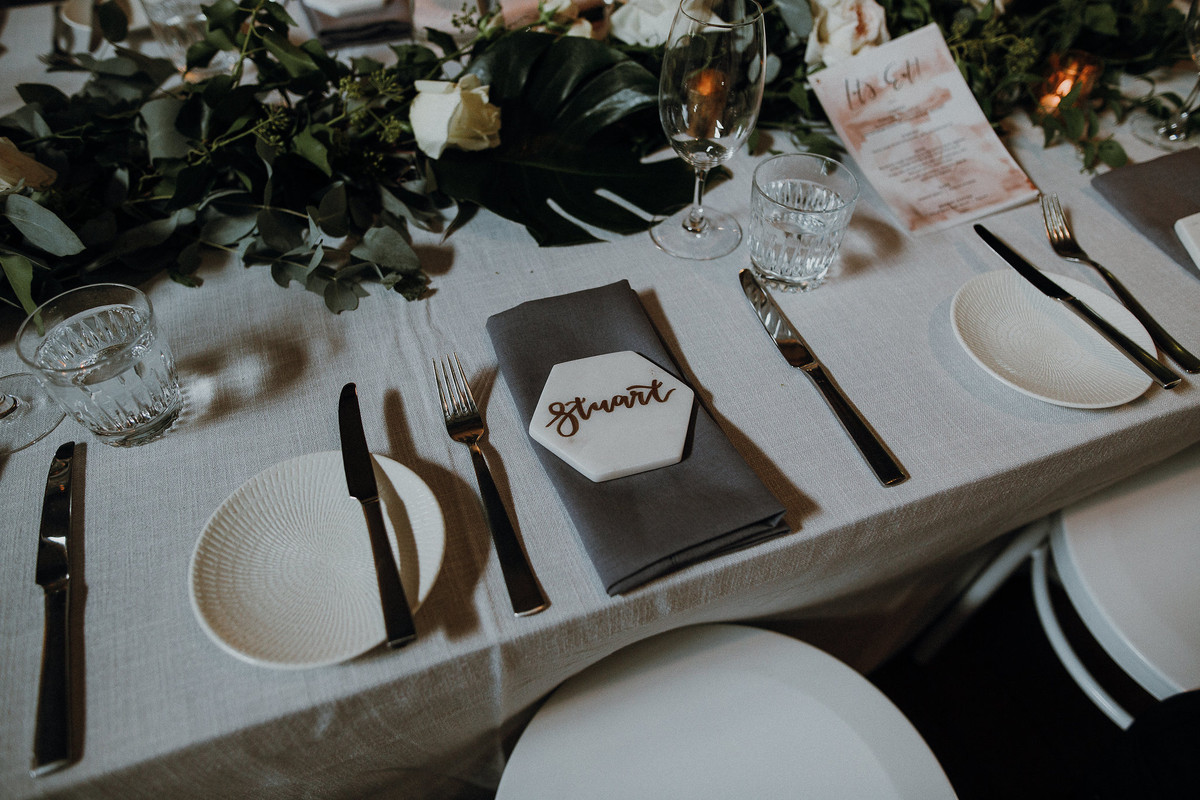 Logos + Website Headers

I create one off logos and website headers for fellow dreamers like myself. All of my logos start with pencil and are then followed by ink or watercolour to create something truly distinctive just for you and your business. A well done business Logo can set the tone for your whole brand and it should never be compromised, dive into your market the right way.
All logos come with one-on-one drafting sessions, custom sizing and file formats and 1x complimentary website header or Facebook cover - From $395.
Previous Logo designs by The Sewn Seed pictured below: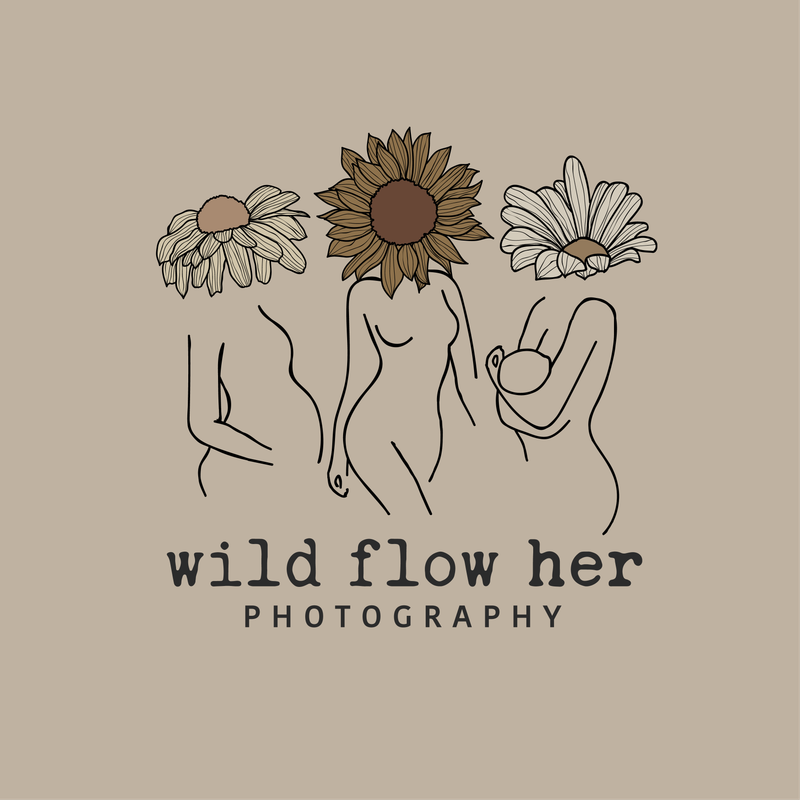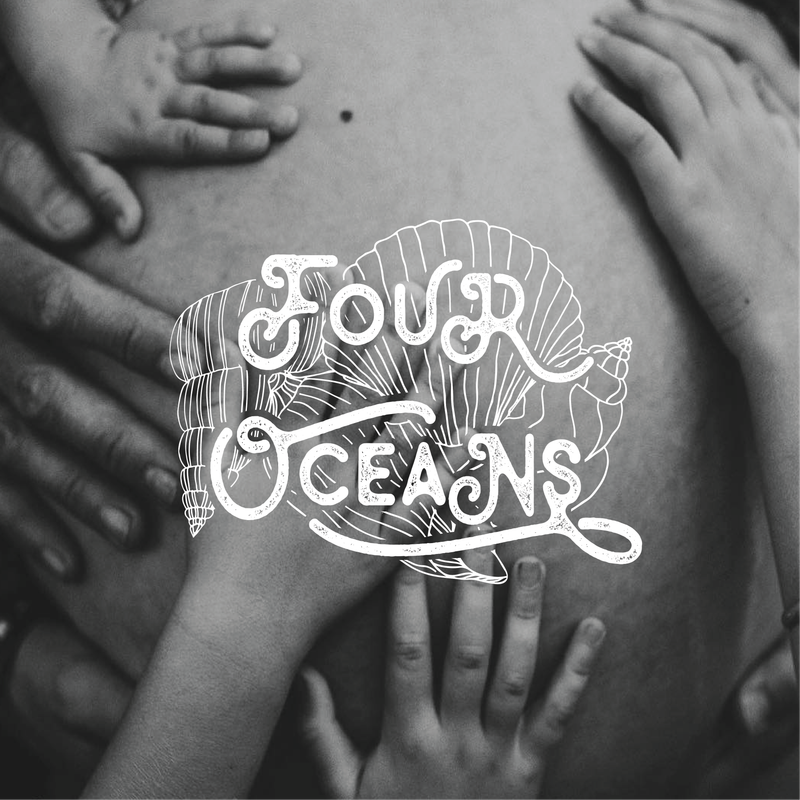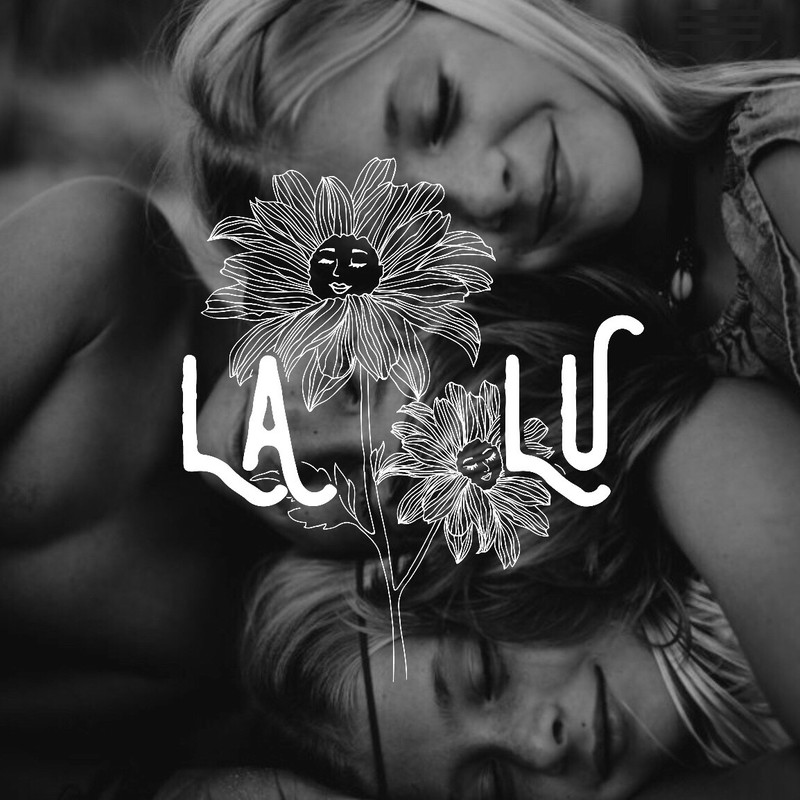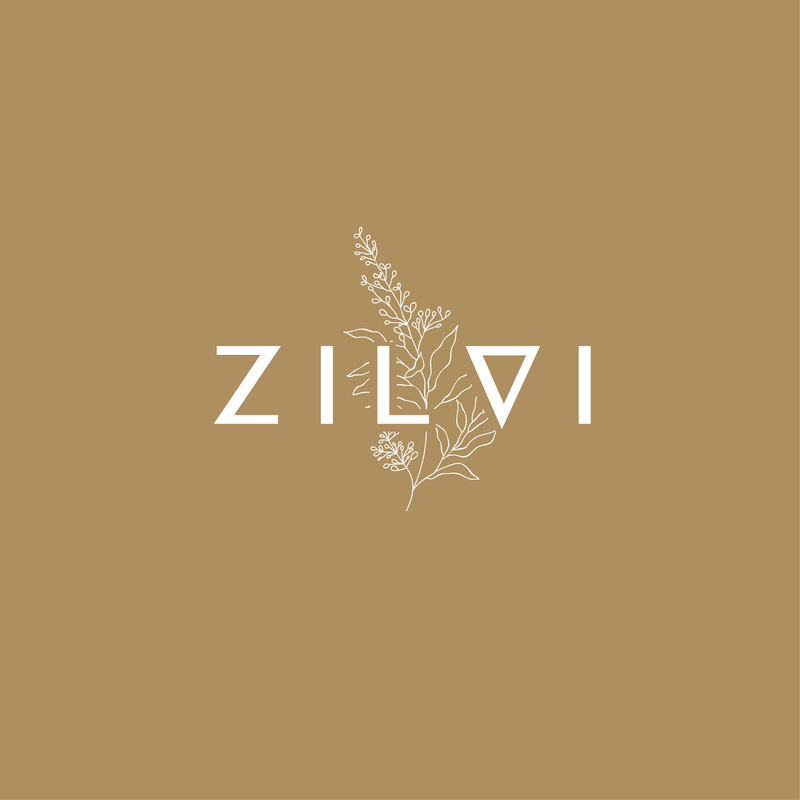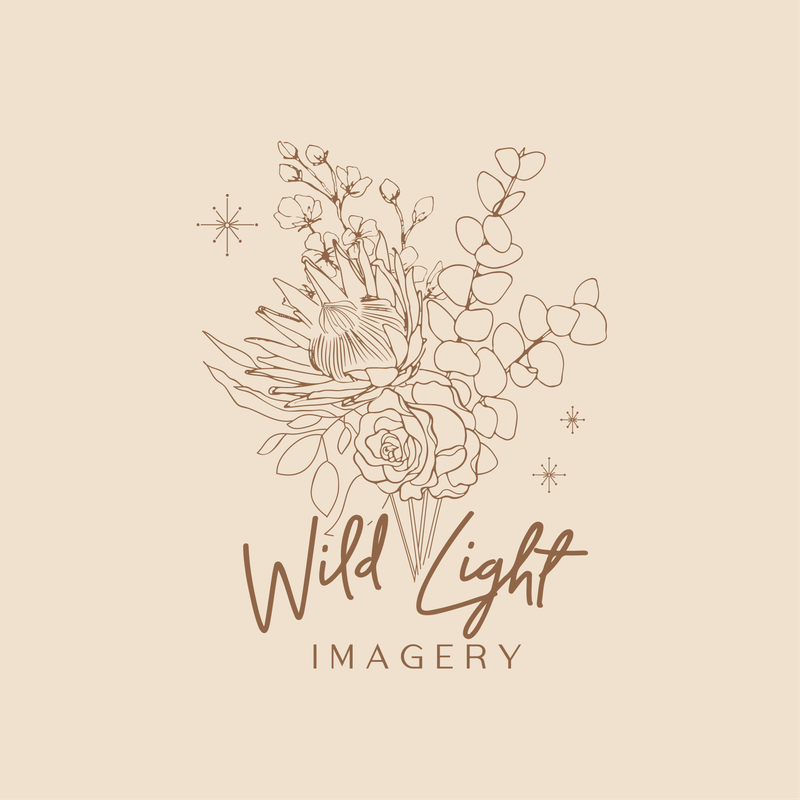 Business Branding sets
For those serious about business that want a unique, stand out style. This can include your logo design, business card design, business sticker design & other branding elements like email signatures and illustrations tailored towards your business's needs.
There are so many important things to factor into your branding, it is your 24/7 impression and in any competitive market you need something that is memorable and everlasting. Something that will speak to your audience and draw them into your store, entice them to pick up the phone or visit your website so you can execute on a sale.
All branding sets come with one-on-one drafting sessions, custom sizing and file formats, custom business logo, complimentary standard business stickers, standard business cards and 1x website header or Facebook cover) - Complete packages from $595.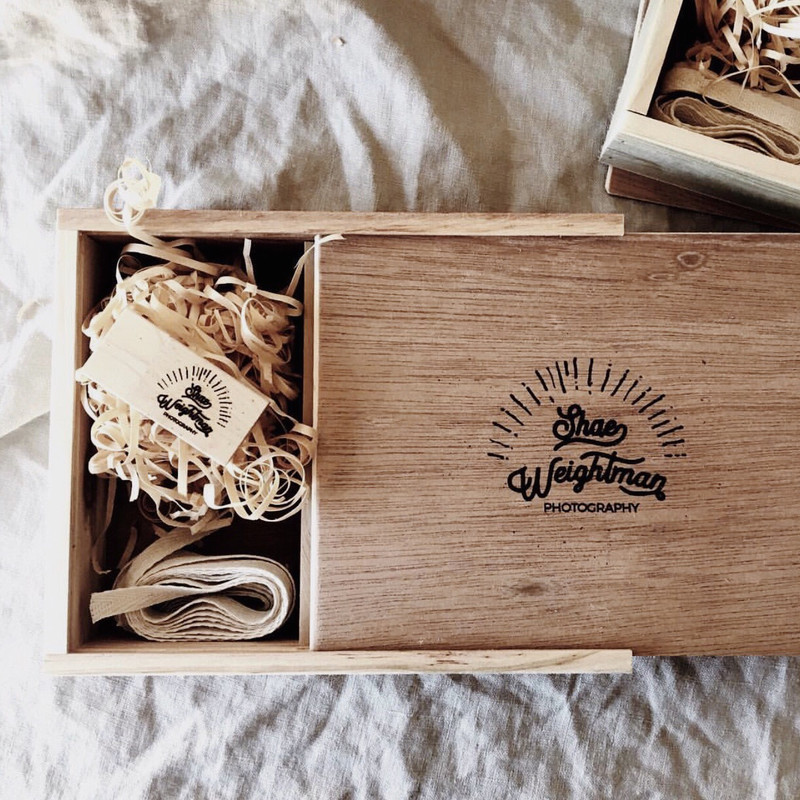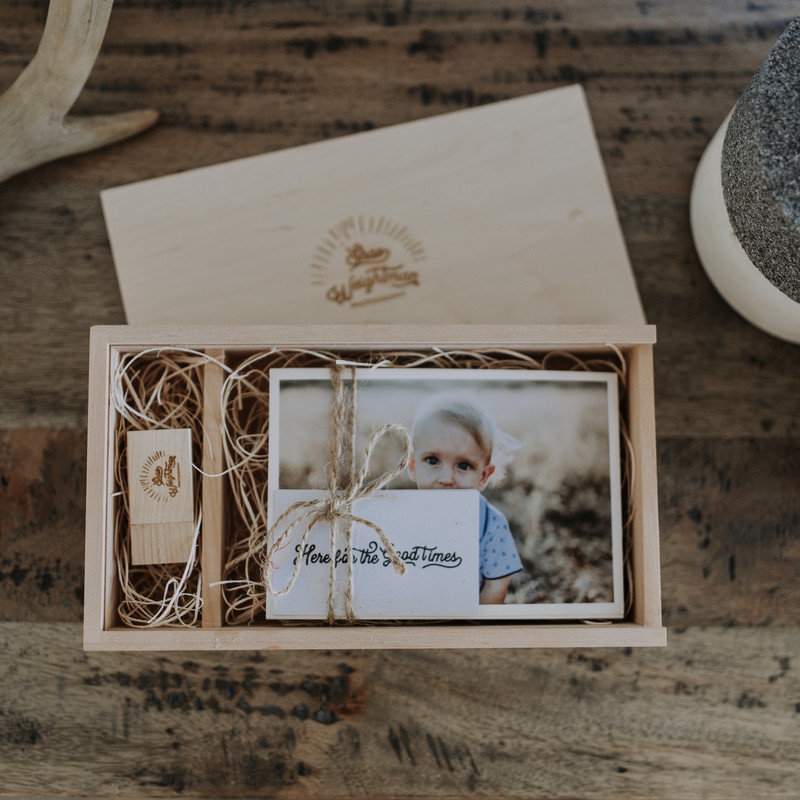 Individual Bits + Pieces
Business card design + some supplied from $145.00

Gift voucher design + some supplied with envelopes from $95.00

Email Signature from $70.00

Business sticker design + some supplied from $85.00

Website header or social media banner from $60.00

Social media posts from $30.00 each (minimum purchase 4x)

Instagram story covers from $30.00 each
Collaborate with me
Email: caitlin@thesewnseed.com

Some of my best creative teachings have come from working with like-minded creatives. There is nothing like learning from other movers, makers and shakers and I'm always thrilled to do just that.
If you think our brands go hand in hand and we can either cross market, add value, share skills or you just want to catch up over tea and cake, then don't wait, get in touch.