Stitch With Me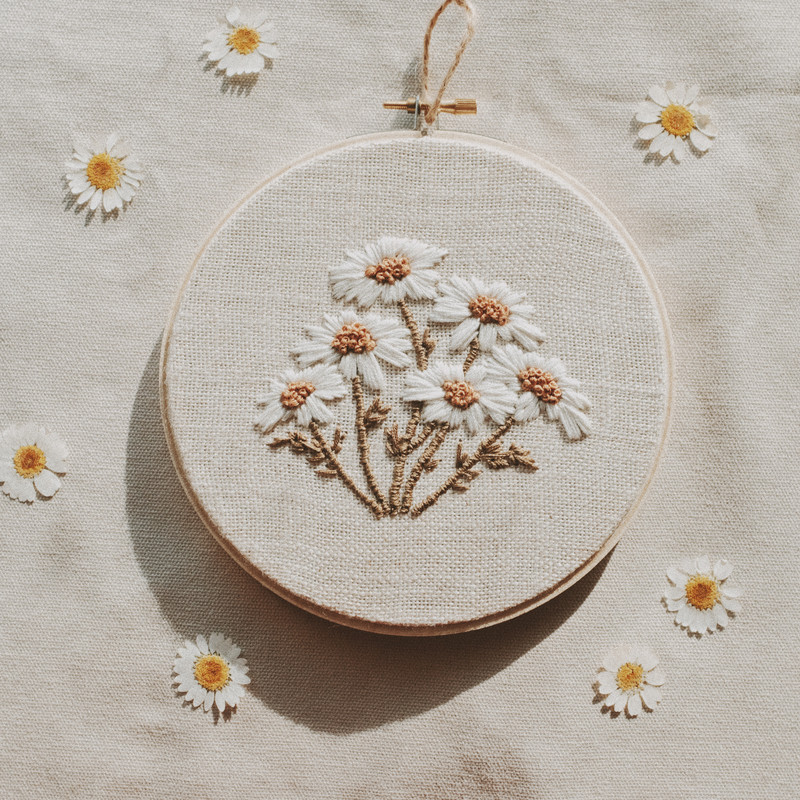 Hello wonderful thing,
I hope you adore stitching with me through this strange time in our world. I can't wait to see your progress so please tag me or send me through your creation, I would love to see!

Instagram The Sewn Seed or Email
Please remember that this is just a fun little project I am offering and due to being on maternity leave, I am not able to answer questions and emails to the capacity that I was before.

I have tried to be as thorough as possible to avoid any confusion but please try to source answers on your own if you do have any queries (Google and YouTube has taught me nearly everything I know).
If you find you're really stuck I will try my best to get back to you but please expect up to a 7 day waiting time. Right now my priority is getting enough sleep and snuggling these guys of mine.
Thank you for stitching along with me don't forget to share your pieces, I can't wait to see the magic you make!
Click here to download Daised over Daisies Embroidery PDF.

NOTE: Recommended for the Beginner to Intermediate Stitcher
Be Kind and Stay Wonderful.